A vibrant community for
seniors in Osoyoos
A vibrant community for
seniors in Osoyoos
Because Seniors
deserve our very best
Because Seniors
deserve our very best
A welcoming community
that feels like home
A welcoming community
that feels like home
Discover the Sunshine Ridge Difference
Sunshine Ridge Seniors Community offers quality services, independent living, and a variety of amenities for our valued seniors. The moment you enter the lobby, you know you're in for something special. Supporting our residents through the pandemic has been our priority and focus - with everything you need to both live comfortably and safe under one roof. Choose from studio, one bedroom, or two bedroom suites.

Rest assured our staff have been trained with the highest standard of Covid-19 protocols and prioritize the safety and health of residents above all else.


"I like everything here! I love the atmosphere, staff and other residents are easy to get along with. Tracy (the General Manager) showed me a few rooms and I found one I really liked, so I signed the papers that day and have been living here since December 2015 and loving it."
–Bob F.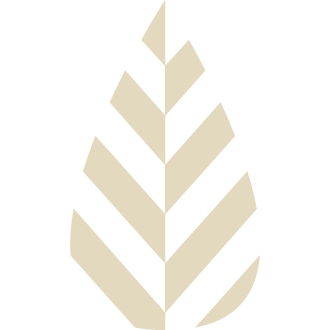 Tracy H
General Manager, Sunshine Ridge Seniors Community
"Welcome to Sunshine Ridge! We are a friendly, welcoming community for seniors in beautiful Osoyoos. Small town community spirit is the heart of Sunshine Ridge. You are not entering a large complex where you may be lost in the crowd. With only 92 suites, you are joining a family of caring, like-minded, vibrant people who enjoy having fun, socializing, and sharing life experiences. We truly understand the decision that lays ahead of you and how important finding the right retirement community is. We strive to support you in the transition of entering community living."
Tracy H
General Manager, Sunshine Ridge Seniors Community
Location Features

Gym/Fitness

Library

Games/Activity, Pool Table

Lounge

Outdoor Courtyard

movie theatre

Pet Friendly

Underground Parking

Spacious suites
Take a virtual tour
Take a look at all Sunshine Ridge has to offer, our classically designed community is full of beautiful and thoughtful touches so you feel right at home. Our many services and amenities make Sunshine Ridge the perfect place to settle in and enjoy your retirement to the fullest. We are central to so many amenities, walking distance to medical offices, and located in Osoyoos, the warmest climate in the beautiful Okanagan Valley.
"I had looked at several other independent living communities, but Sunshine Ridge had the most to offer, including the lovely patio. As I am not quite as strong as I used to be, I really appreciate the meals and the room cleaning. The staff in Sunshine Ridge are very kind and helpful. I enjoy living in a seniors building because there is always someone to chat with, or something to do, or just to relax. Before COVID-19, I enjoyed playing cards, the library, having a meal on the patio, trips to wineries etc. We still celebrate all of the special holidays, Christmas, New Years, Valentine's Day, St. Patrick's Day, Mother's Day etc. and still have fun! "
–Jean
because seniors deserve
our very best!
because seniors deserve
our very best!
because seniors deserve
our very best!
because seniors deserve
our very best!